Welcome to David Brahinsky: Folk Singer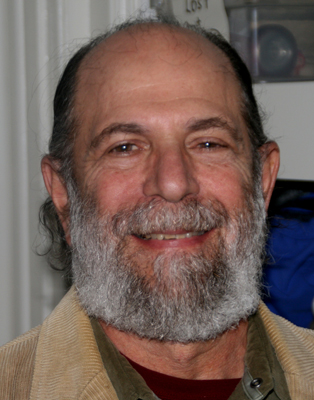 David Brahinsky is a singer, songwriter, and guitarist who has been playing music from the folk tradition— from the Child Ballads to Bob Dylan—for over thirty years. One of the founders of the Roosevelt Arts Project, he has been the lead singer for The Roosevelt String Band for the last 25 years.
He plays in solo concerts throughout New Jersey, New York, and Vermont, but more often with a talented set of folk musicians and vocalists: "David Brahinsky and Friends." When he is not singing, David teaches Comparative Religion and Philosophy at Bucks County Community College. He holds a Ph.D. from Binghamton University (1976) and has been teaching a variety of courses in philosophy and world religions since 1969. He is currently a professor at Bucks County Community College in Newtown Pa.
He has also been offering lectures, outside of the academic community at synagogues, churches, town halls, museums and other venues and finds these especially gratifying as the audiences are not only attentive and appreciative but tremendous discussants.
There are five main sections to the site.